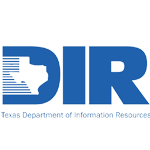 "I couldn't be happier with the service/product provided by this company. They take pride in their work and correct issues without hesitation or before they even arise. During this past year's construction projects, Triumph Cabling has delivered on every promise made. The technicians who pride themselves in the quality of their work never back down from any challenge. If a request was made, the reply was always, 'I believe we can.' This is huge in running a successful business, and it doesn't stop there with their technicians. Their in-house solution team helped along the way, making estimates and billing seamless and cost-effective.
We look forward to continuing to work with Triumph Cabling in the future, as their final product is gold. Thanks for all the hard work; you guys are truly amazing!"
Telecommunications Specialist
"I have been working with Triumph for over five years, and I can confidently say that they are the epitome of quality, reliability, professionalism, and promptness. Their workmanship is exceptional, and their attention to detail is unmatched. They always complete projects within the agreed time frame, and their communication throughout the process is top-notch. I highly recommend this company to anyone needing their services, as they truly excel at what they do."
Chief Information Officer